Colocation
Have your server in Belgians best data center
Investing in data center infrastructure can be a costly opportunity and also involves a lot of maintenance work. Choose a safe and reliable partner for your own servers. Wizzou's colocation services provide a robust foundation for your IT infrastructure. Bring your own servers, or let us as your IT hardware partner help you design your new infrastructure.
Your own servers with the benefits of the best data center in Belgium.

A dedicated team of professionals to assist you in any way they can.

Secure and reliable facilities: redundancy, 24x7 support and much more.

Enjoy all the benefits of our fast, secure and reliable network.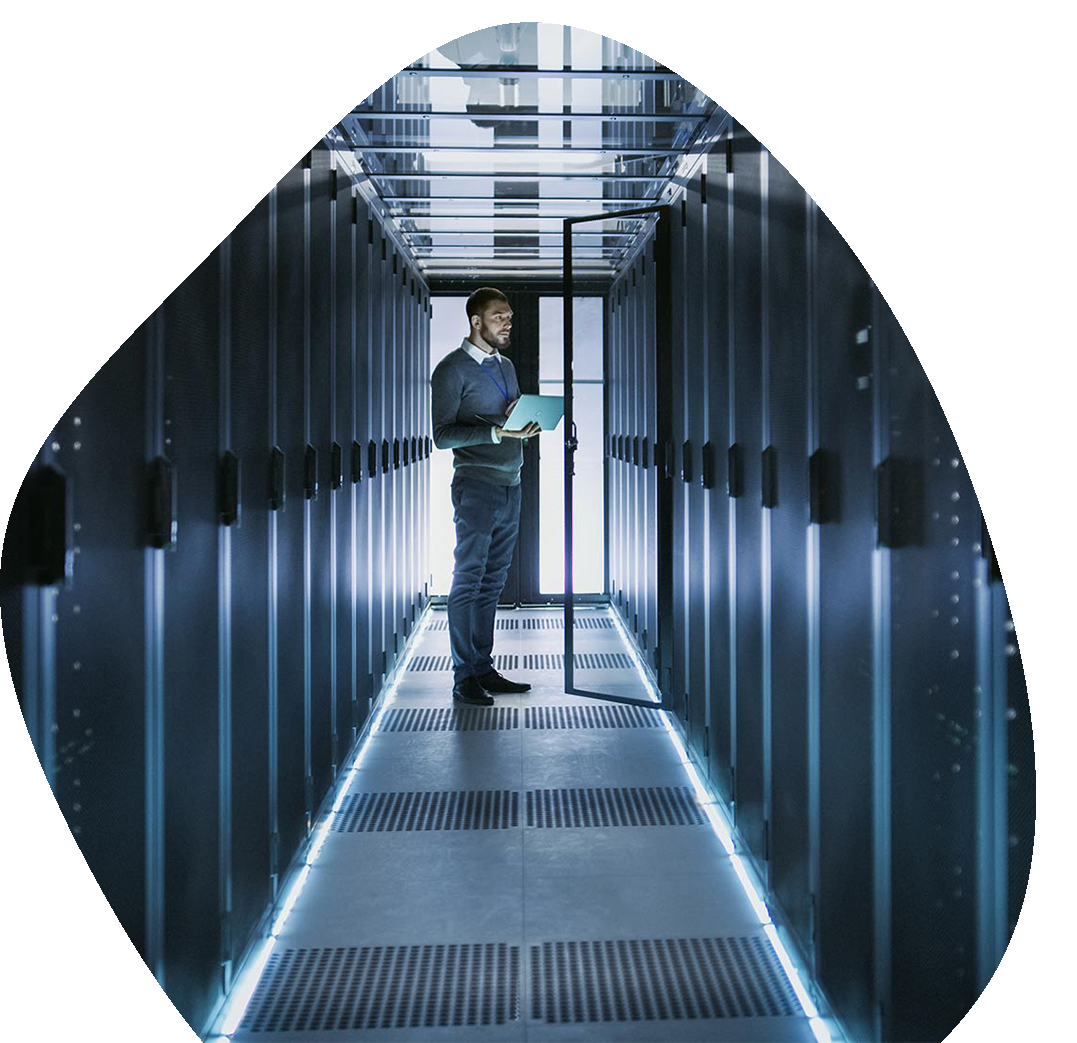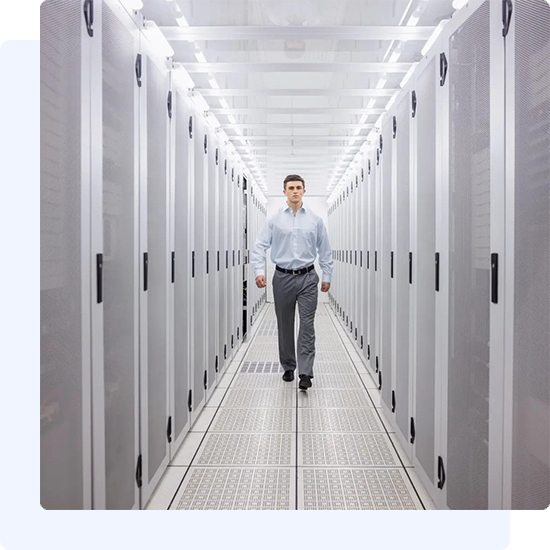 Level up with Wizzou as your Colocation partner.
Wizzou is already serving customers with secure and reliable colocation since 2004. Rely on almost 20 years of experience and contact us for more info.
Reliability

Together with our partners we are able to provide Tier 3 and even Tier 4 data center colocation (first in Belgium)

IP Transit

Our colocation services come with network included for a peace of mind. We support all freedom, contact us for the carrier neutral possibilities.
Choose your optimal colocation scenario for your specific needs
Wizzou provides you with all the resources to bring your project online, depending on your specific needs. We are available to assist you choosing the optimal colocation, hosting and server solution.

Unmanaged colocation
Your servers, our rack space. Are you looking for a secure location to host your servers, hassle free? With any range of sizing, we provide you with the physical security of your server, and you are responsible their management and maintenance as everything that runs on them.
Schedule a meeting

Managed colocation
Combine the benefits of colocation and cloud, your servers, our experts manage and maintain. No need for your own IT-team. We take care of managing and maintaining your infrastructure within our physical physical data center or on-premise.
Schedule a meeting

Managed cloud
Have an entire (virtual) data center at your service in your fingertips. From a single simple VPS to complete network and infrastructure solutions all managed by our specialist for your peace of mind. Transfer your servers - all of them or only part of them. Highly scalable, secure and maintained.
Schedule a meeting
Looking for something else? Let our experts assist you.
Our core business is building custom solutions that meet your exact requirements. You can always talk to one of experts without any obligation to see what is possible and how Wizzou can be of your service.
Please contact us for a tailored solution
Colocation for every size
Are you looking for the ideal solution for your company's server infrastructure? Wizzou provides colocation services in every size and possibility imaginable to build a solution that fits neatly to your expectations.
Single Units
Per Unit Colocation is an ideal option for small businesses that don't require a lot of space for their servers. It's a cost-effective solution to allow you to rent a few rack units in a data center. You can benefit from the power, cooling, and network connectivity of the data center, without having to invest in building and maintaining your own facility.
Half or Full Rack
Half or full rack colocation is a popular option for businesses that require more space for their IT infrastructure. It makes sure no other client can access your equipment by having your own dedicated environment which provides another layer of security.
Private Cage
Private cage colocation provides a secure, enclosed space for businesses that require a higher level of security and privacy. A cage can be customized to meet your specific needs, including additional power, cooling, and security features. This option provides businesses with the flexibility to expand as their needs change.
Private Room
Private room colocation provides businesses with a fully enclosed room that is dedicated to their IT equipment. This option is ideal for businesses that require a high level of security, privacy, and customization. Private rooms can be designed to meet specific requirements, including dedicated power, cooling, and security features. This option provides businesses with the ultimate flexibility and control over their IT environment.
Rely on our expertise
At Wizzou we also offer a total package: from hosting your servers in our data centers, maintaining, configuring and securing systems, scaling and renewing hardware and everything that comes with it.
Contact us for a tailored colocation solution
Colocation Benefits At Wizzou
Taking colocation at Wizzou comes with many advantages, everything from colocation services is prepared for the customer by us.
24x7 Pro Support
24x7 available support line for emergencies to assist you in any need.
Management Portal
Easely manage your services and billings through our own in-house made customer portal.
ISO certified
Our data center partners are multiple ISO certified, contact us for more info regarding this.
IP Rental
If you are in need of public IP addresses, we have IPv4 and IPv6 addresses in stock available.
Carrier Neutral
We and our partners have a carrier neutral policy. Choose Wizzou or any other party as your carrier.
Tier III & Tier IV
We provide at least Tier III and possibility for space in Belgians first Tier IV data center.
Since 2004
Wizzou is already providing colocation services since our founding in 2004.
Managed Possibility
Have our specialist take care of the day-to-day operations of your IT infrastructure.
Managed Colocation
Managed colocation is the ideal option for companies that want peace of mind for their own server and network infrastructure. Wizzou takes care of the day-to-day operation tasks by our IT specialists with years of experience.
A tailor-made service that offers added value for small and large companies. In addition to maintenance, we can also take care of the purchase (new and refurbished), installation and consulting of your IT infrastructure.